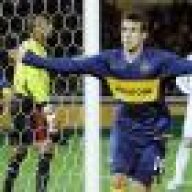 Joined

Mar 28, 2013
Messages

328
Likes

3
Favorite Player

Palacio; Samuel

Argentina only has 2 WCs because you guys pick retarded coaches. I have no idea why you fired Pekerman but you can't have him back after we win.

Sabella sucks and only appears to be good because he has Messi on his team. With your 2nd string squad you guys should have won every single game in Qualifiers. Now your defense and goalies !! Screw talking about strikers and look at your real problem.

My favorite was Maradona dude tried to use strikers and wingers as defenders

. It's like my 12 year old cousin when we play Fifa. Kid ttys to just play all fast strikers to beat me haha
I liked Pekerman, an excellent coach, but he was not perfect at his time... I still don't understand why the fuck he called fucking Scaloni instead of JZ :yuno: and leaving Messi and Tevez in the bench against Germany!! and choosing fucking Leo Franco instead of Ustari... and choosing Cruz instead of Riquelme...

But in spite of all those mistakes he made, it was one of the best teams we saw in years...
But well, we just have to pray that we don't concede more than 2 goals per match, and that our attack scores at least 3 goals per match, which is perfectly possible...