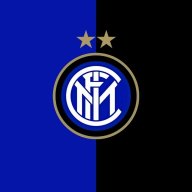 Joined

Dec 21, 2015
Messages

17,515
Likes

22,214
Favorite Player

Wesley Sneijder


Best Football Poster
Time to update these?

Biasin is the only guy who knows Inter stuff and extremely rarely is off. Most times he is off is because the parameters of the situation have changed.

Romano and Di Marzio know only finalized deals or deals that are close to be finalized.

Schira is an awkward one, but he's not totally unreliable. Sometimes he just takes information he receives for granted and passes it on as fact and is not in a great position to fact check or assess it. He just wants to be first.

Pedulla is reliable but has this issue with Di Marzio so he falls for the same shit Schira does, but mostly because he wants to prove to Di Marzio that he's better at this game.
I see no reason to. Biasin is basically management spokesperson and he only talks about something if it's close to being finalized. And that's why his info are usually 95% certain. For example, he talked about Gosens a lot later than everyone else. Still i have him in Tier 1.
You say Romano and Di Marzio only report done deals (i disagree but anyway) but this would only make them slow, not unreliable. This thread is about reliability, not speed. Their reports are reliable more often than not. As for Pedulla and Schira, they get many things right but also many other things wrong. Of course that's the price when you want to be the first to report something. Tier 2 seems fine to me for the pair.
If i had to make a change i would just add Guarro who has got some things right lately (but also many other things wrong) and Franco Vanni who's good with the financial stuff.