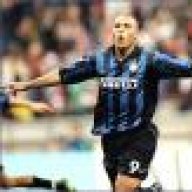 Joined

May 23, 2008
Messages

2,311
Likes

1
Favorite Player

Sneijder

Hahaha! You are joking, right?

I think its quite likely that in the last 20 years, Inter have been THE WORST in the world for "owner's pockets". The only time our owner's pockets have got ANY money is when they got rid of the club.
Debito @inter al 30 giugno 2015: 230 mln con Goldman Sachs 108 con Thohir 68 con fornitori e 11 con club. Totale 417 milioni di euro
How the fuck do you think this debt was accrued? By OWNERS saying "Hey, I am owed the money I lent to the club, still!" All that happened is Goldman Sachs took over the debt from the previous bankers + Moratti.
If an OWNER INVESTS in his company, HE IS NOT OWED THE MONEY. He has invested it. He has a right to the PROFITS that the company generates, not repayment of his investment (the difference between debt and equity).
Inter is paying for its past, yes, but more specifically, we are paying for the fact that previous owners DID NOT take a loss (for their poor investment decisions). They decided to LEND money to the club, not INVEST in the club.
Fuck it, I am dealing with financial illiterates. This isn't a free college course in Accounting and Finance.