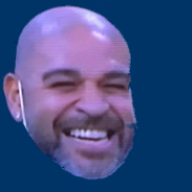 La Grande Inter
La Grande Inter
Joined

Mar 20, 2007
Messages

10,023
Likes

3,670
Favorite Player

Hakimi



10 years of FIF
Inter paid agents close to €32 million during the duration of 2019
according to a document published by the Italian football federation (FIGC).
Inter paid a total of €31,819,411,33 to agents during January 1 and December 31, the second most of all Serie A clubs, who gave agents a total of €187 million. Reigning Italian champions Juventus paid the most of all Serie A clubs as they gave agents of players no less than €44.3 million in total. Roma gave the third most as they gave agents a total of €23.2 million. Inter's city rivals AC Milan meanwhile paid out a sum of €23 million to agents and the likes of Atalanta, Napoli, Fiorentina and Lazio all paid out under €10 million each to player agents as part of transfer deals they conducted in the winter and Summer windows. The FIGC document also highlights that Brescia paid the lowest sum to agents with them paying just over €500,000 during the above time frame.
This was mostly because of the free deals we did. Inter Milan closed in on JuBentus in 2019 and
multiplied their investments in agents by around ten
. Compared to the previous year, Inter invested €31.8 million instead of around €25 million in 2018. In 2017, it was only a little more than €3 million – a very low figure, which was probably an exception. A year before, the Nerazzurri already spent around €24 million.
+
Inter have the best wages to turnover ratio amongst the traditional top clubs in Serie A this season
according to a report in print edition of Tuttosport.
Inter's annual wage bill equates to 26% of the club's most recent annual turnover of €417 million which would suggest
Inter's annual wage bill sits at €108.4 million
. AC Milan have the worst wages to turnover ratio among the big clubs in the league with their wage bill equating to no less than 38% of their turnover from this past year. The Rossoneri club have a wage bill of €80 million against a turnover of €206 mill
Inter's arch-rivals and current reigning Italian champions Juventus have the second worst ratio with their wages equalling 38% of their €621 million turnover. Napoli have the third worst ratio with wages making up 32% of their turnover whilst Roma have the best ratio behind Inter with their wages equating to 28% of their annual turnover.