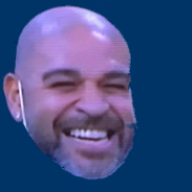 La Grande Inter
La Grande Inter
Joined

Mar 20, 2007
Messages

10,502
Likes

4,435
Favorite Player

Beppe Marotta



10 years of FIF
Translated from CalcioMercato: The international rating agency Fitch confirmed with an official note reported by Calcio & Finanza that it had removed the 375 million euro bond issued by Inter from the Rating Watch Negative, also reiterating that there will be no downgrade of the rating which will therefore remain BB-

THE NOTE - "The confirmation of the rating and the removal of the rating from RWN follows the receipt by FC Internazionale Milano SpA of a shareholders' loan, which resolves the club's liquidity risks. This transaction is financed through the proceeds of a shareholder financing package, which is outside the scope of our rating analysis.The shareholder loan has been injected into the club in a similar way to what has been done previously, as the club has historically received strong support from its shareholders ".

STABLE CASH FLOW - "The removal from the RWN reflects the stabilization of Inter's cash flow despite the high player salaries and the stress on revenue due to the coronavirus pandemic. The club is now able to fulfill its obligations in the next few years, but it is expected to continue to be negative for free cash flow (FCF). The negative outlook reflects the uncertainties about Inter's ability to lower players' salaries to a sustainable level. Given the shrunken player transfer market due to the pandemic. In addition, uncertainty remains regarding the future participation of fans in the stadium and the renewal of some sponsorship contracts, as well as continuing difficulties in raising revenue from Asian sponsorship partners. The maturity of the Inter Media bond in December 2022 also represents an imminent refinancing risk given the financial pressures the club is facing."

THE OAKTREE LOAN - "It will probably be split between the current 2020/2021 football season and the subsequent 2021/2022. The club will use 70% of the available funds to maintain an adequate level of liquidity at consolidated level. This translates into an improvement in net debt. / EBITDA, below our negative share of 6.5x from 2023. However, uncertainties remain as the use of the facility could depend on Inter's ability and willingness to generate net positive revenue from player trading, ability to reduce salaries and the opportunity to collect revenue from Asian sponsorships pending to date."