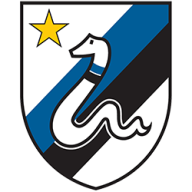 La Grande Inter
La Grande Inter
Joined

Jan 17, 2005
Messages

29,576
Likes

8,933


10 years of FIF

Nostradamus
Also, I know this question was asked a few times last season (when we went through this exact same shit) but do we know for sure that the required €60m needs to be capital gains? I was under the impression it was simply cash that we needed, and that this cash would be spent on day-to-day club expenses, namely salaries.
It's uncertain that's why I tried to fuse all the scenarios into one thing. But it's probably 60m in cash to repay Oaktree.

All in all, this mercato is one of the most difficult to predict in memory.
Indeed.