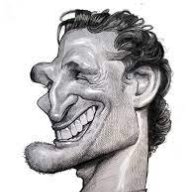 Joined

Oct 2, 2017
Messages

1,367
Likes

1,933
Favorite Player

BigRom

In bottom line, Beppe and Ausilio should make miracels while we should hope that by 2024 Suning would be out and Oaktree will take control of the club. I believe they will do what elliott did with Milan, but unlike Elliott, their job should be easier.

I dont even care if Chinese Gov' will let Suning a free hand to do what ever they want. Inter cant be depend by Chinese Gov which doesnt give a fuck about anything but China.
Actually not, if we have already made payments on this loan.
TV revenue - 115
Matchday income - 44
European participation - 57.3
Commercial revenue - 142
Prize money in the Seria A - 23,4
=381.7
wages 198
other expensis 83
exceptional items 12
=293
The money from Lukaku and Hakimi will be counted as payment of all debts on previous transfers. If we successfully sell Lautaro, do not waste money on transfers, and take free agents, who are in abundance on the markets due to the crisis, and also successfully pull our youth, then it is quite possible to successfully pay off before 20.05.2024