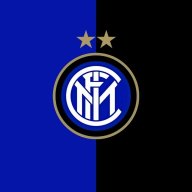 Joined

Dec 21, 2015
Messages

15,948
Likes

16,897
Favorite Player

Wesley Sneijder


Best Football Poster
I reckon with the need to raise huge amounts of money every single summer we can stay competitive for one, maybe two years tops. I mean competitive in the sense that we have some chances of fighting for scudetto. The reason for that is simple, we still have a young core of good players, even if we sell one or two.

But forget about properly spending your money meaning not spending big, just hoping we spend it smart and competing for scuddetto in a long run. Best case scenario with that strategy is you become new napoli, consistently in cl but always failing to get a big one. You need to spend big and smart if you want that kind of goals, as we saw with our example in these past few years.

In other words, you need your lukakus (spending big) and your skriniars (spending smart).

One other thing with spending money smartly and not relying on huge funds is you're gonna take risks, so garbage will come whether we like it or not.
We can blame the management for not spending smart. They have made mistakes. But at the end of the day it comes down to the strategy of the club ownership. I don't see any club in Europe that has to make money from sales every summer and manages to challenge for titles in a consistent basis. You may do it in 1-2 seasons when others underperform or make bad decisions but in the long term money wins.
The most successful example of this model is probably Atletico but they don't make money from sales every summer and they have won just 2 titles in the last decade despite having the same top coach all these years.
I am sure people will bring up Liverpool but they're a special case. They have PL income, they have a world class coach who gets the best out of the squad and most importantly they reinvest money they get from sales. Despite Klopp smart signings in the end they needed Barcelona money to compete for titles.
In Germany you have Dortmund who have challenged for the title just once since Klopp left. Leipzig reinvest money they get from sales and they're basically the German version of Atalanta. They made a bad decision with Nagelsmann replacement and they're back to fighting for fourth place.
In France, there are Monaco and Lille who had one super season and then returned to mediocrity. I don't even remember the last time Lyon were competitive.
Even in Italy, whoever tried a similar model didn't have a great success. Palotta's Roma only have to remember a CL semifinal from that model. Zero tituli and it was in a period both Milan and Inter were in a terrible state. They didn't even manage to fix the financial situation of the club. Napoli actually reinvest most of the money they get from sales so even a Napoli strategy would be an improvement over what we currently have. After few exciting seasons with CL qualification, Atalanta missed on CL and they're going to need investments in the summer if they want to stay competitive.
We already have Juventus who are financially backed by the richest family in Italy. If Milan new owners are serious about the club then it's game over for us if Suning demand money from sales every summer. We can forget about being competitive in the long term no matter how smart our signings are and we will be back to fighting for 4th place. I am sorry if it sounds harsh and pessimistic to some but that's the reality in our current situation.