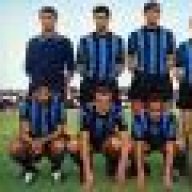 Joined

Nov 2, 2011
Messages

1,747
Likes

565
Favorite Player

Ronaldo


10 years of FIF
For fuck sake! Again this hysterical cry!
Yes, we are a shadow of ourselves. Serie A is a shadow of itself. Italy as a country is stagnating and falling behind. The era of italian sugar daddys (Berlu, Moratti, Cragnotti, Tanzi) is also gone.
If you want to be relevant, you need to change the strategy, the whole modus operandi.

And guess who could give you a pattern, how you should approach the new strategy. Milan, our cousins from around the corner.
Milan is a bigger name than us. The second most successful club in CL after Real. From 1989 until 2007 they won 5 CL and play another 3 finals. Nearly every 2 or3 years Milan was in CL final.
And surprise, Eliott (Paul Singer) didin`t give a fuck about all their glory, glamour and so on. They write off their debt but Maldini & co needed to work under a lot of restrictions: low salary bill, salary cap, no money for big signings and so on. And seems it is fucking work.
We need to be like Milan. We won`t get a sugar daddy again.

Another word for our players who love Inter so much, who bleed black and blue and so on. Don`t forget we have a bigger salary bill than Milan. And not by few millions. They are way underpaid than our boys. . And our players didn`t take a paycut in the pandemic (like Juventus players for exemple). And most of them don`t have a sensational resume. I don`t blame them, but also I don`t scream out loud their love for the club. The love comes with a cost (a biiig paycheck).