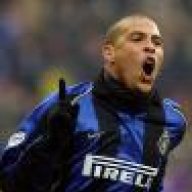 Joined

Oct 11, 2010
Messages

11,355
Likes

1
Favorite Player

Ronaldo



10 years of FIF
I recently came across an application called Periscope in which you can do a live stream of yourself. Interestingly, there is an Inter account and currently it has a video of Melo doing his medical and talking to the camera. I wanted to post it on the forum but I couldn't find a relevant thread so I decided to make a new thread for all the social media related stuff. If there is already such a thread, please move this post there.
These are the official Inter accounts in various Apps which I know about:
1- YouTube:
https://www.youtube.com/user/INTER
2- Facebook:
https://www.facebook.com/Inter
3- Twitter: Global:
https://twitter.com/inter
, English:
https://twitter.com/Inter_en
, Indonesian:
https://twitter.com/Inter_id
, Japanese:
https://twitter.com/Inter_jp
4- instagram:
https://instagram.com/inter/?hl=en
5- Snapchat: interofficial
6- Tumbler:
http://inter.tumblr.com/
7- Periscope: F.C. Internazionale
If anyone has any other accounts please share with us.
For not-so-good-with-technology guys like me who don't know what is Periscope, it is basically an App owned by twitter, you can log in with your twitter account and you stream yourself live for public or private users. The quality of videos are really good and the App itself is fast. I didn't have any lagging problems. It sends you notification on your phone that for example, user X is live. If you failed to watch the stream, the videos stays online for a while (no idea for how long) and you can watch the video later. As I said earlier, currently the only video there, is a video of Melo doing his medical and talking to the camera. I find it cool as I can watch Inter related stuff live and there is a little map showing you the location of the video.
Maybe here we could post all the Inter related photos and videos that we find online. Also I think it would be amazing if someone could find a way to post Inter's Snapchat and Periscope videos here.
Last edited: