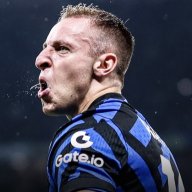 Joined

Jan 27, 2009
Messages

27,389
Likes

9,023



Forum Supporter

10 years of FIF

Best Overall Poster

Most Humorous Member

FIF Special Ones
Just curious Uni, do you like the R34 Skyline at all?
I do. Very very much. Given the choice between the gtr and the r34 I would go the gtr simply because it is a borderline supercar. That being said, it's very much out of my price range, while the R34 is not. I prefer the more 'squarish', angular shape of the R34 or R32 compared to the R33.
He's younger than me too. Shit.
*She's