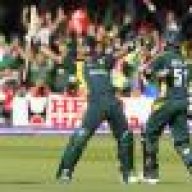 Joined

May 23, 2005
Messages

5,766
Likes

16
Favorite Player

Maicon, Zanetti
I cant wait for the new season to start. Should be one of the best season in SERIE A in a long long time.
This is the first time in quite a few years, that Italian teams are making so many moves in the market, even bossing some of the English teams around, which is good to see. The biggest supplier thought is still the Argentinian league.

While some good players like Ujfalusi, Barzagli, Zaccardo, Ronaldo (probably), Gourcuff (on loan), have left the league, they have been more than compensated by arrivals of Flamini, Zambrotta, Jovetic, Melo, Carrizo, Melberg, Nicolae Dica, Alexis Sanchez, German Denis, Zarate etc, and a host of other signings to come, as the official transfer window opens on July 1st.

Even from midtable clubs like Lazio and Napoli, you are seeing a lot of intelligent and smart spending. Fiorentina probably have had the best mercato in the whole of Europe uptil now. Bologna are back in SERIE A, and have been bought by the Americans, the first SERIE A club to be owned by the foreigners, expect them to spend quite a bit as well.

Roma after developing a fetish for unsettled EPL players, are now looking at some better signings. Kranjcar, Hunteelar, Guiza etc. As much as I hate the Romans, and never think, they could win the title unless the Sensi's sell their shares to some rich American investors, I think under Spalletti, they will always be a threat. Juventus, I think their fans wont be happy with how the transfer market has gone so far. They still havent done much for their shaky defence.
The top 5 spots will be battled between the usual suspects, an honestly believe that instead of top 4, there really is a top 5 this time round in the league. Fiorentina may not have the depth or the skills to win the league but I wont be surprised if they manage to come third or somethning.

Apart from the top 5, special shout out to Napoli and Lazio. Napoli have had balls to reject 25mills bid for Hamsik. A mid table Italian club rejecting bids of 25mills was unheard of before. Also they have beaten Milan to sign Maggio and gotten themselves another Argentinian striker to partner Lavezzi, German Denis from Independiente.
Lazio have finally found themselves the keeper they had trying for, for more than a year now, Carrizo. Further more, they have singed Foggia, and have made signings of Stefan Radu and Rozenhal permenant. Most importantly, they have gotten themselves Zarate. A 21 year old Argentinian striker.

Two players to watch out so far, Alexis Sancehz and Mauro Zarate. Both of them are really young and skillful player, so we will definitely see more flair in the league this time round.
Lazio got Zarate for Al-Sadd, after Zarate had spent half a season on loan at Birmingham, and had been an absolute revelation over there. At 21, he may not be on the same level as Messi or Aguero, but he has something going on for him. Very skillful player, that you enjoy watching.
Alexis Sanchez was signed by Udinese in 2006, but could not play for them, because he was a minor. After spending two seasons on laon at some Chilean club and Riverplate, he returns to Udinese. He is only 19. Is known as the Chilean C.Ronaldo. Again a very skillful player.

So yeah, in short, I cant wait for the new season.