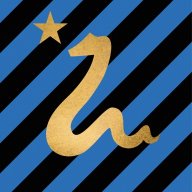 Joined

Dec 13, 2017
Messages

2,334
Likes

1,273
Favorite Player

Don't have one.

Lautaro, Perisic, Hakan, and (probably) Dumfries were all better this season than they were last year.
Nah, I'm just talking specifically about the team that won last year, scuddetto winners, bastoni, barella, brozo, darmian, lautaro etc...players that are here for more than one year, not the newcomers.
And don't agree with putting lautaro on the list just because he scored few more goals than last season, he was missing in crunch time just like everyone else in attack. With perisic and skriniar which I mentioned as only improved players you can actually see the difference just by looking at them and how they play, perisic all round better, fitness out of this world, and skriniar much more aggressive and better at reading the game... Lautaro for me is the same player as last season, just with a few more goals. That's the point i was trying to make.