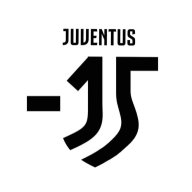 Joined

Feb 25, 2013
Messages

4,082
Likes

967

The problem is injuries, not lack of depth.
There are several good options in almost every position. Some of the best players in the past, like Kessie and Bennacer, aren't even certain starters anymore.

But if 10 players are out at the same time then what can you do about squad depth?

Yesterday all these players were out, unfit or injured during the game:

Zlatan
Giroud
Kjaer
Calabria
Bakayoko
Krunic
Maignan - he ended up starting anyway
Florenzi - which lead to Tomori starting out of position
Messias
Pellegri

Tonali, Bennacer and Kessie are recent returnees from injuries as well.
Injuries are the consequence of poor squad depth. If you keep asking for a limited set of players to press non-stop for a short time, their muscles would crumble sooner or later.
The same shit happened with your team last year. And same for Inter in our banter era. There was a time we had to sign Rocchi or fucking John Carew to fill the slots.
Not a coincidence that the teams with real depth don't suffer that much, like Juve in the last decade or Inter recently. We can rotate; you can't, otherwise you suffer a huge loss in quality. Semi-pro players like Pellegri or Messias are nothing more than a kid from Primavera.