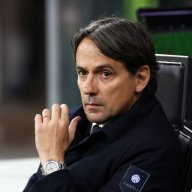 Joined

Oct 2, 2020
Messages

1,116
Likes

1,212
Anyone else found that Torino is doing some cheap knock off of our strategy from last year?
I know I know, we didn't patent the back 3, but just look how they operate: how high their RB presses, even their "77" moves around the way any Inter fan can recognize, just inferior players, less technical, ALSO less detailed, a bit more muscle in the midfield, shifting the AMF like a second striker.
How the fuck did any STUPID Inter fan would want Ivan Juric to replace Inzaghi back then? Like you have to be a real retard, or you simply never watched.

Not to mention he couldn't even add some new elements to the tactics to break deadlock in the final thirds; but one thing I will give him credit for, is his substitutions are not by default, he does adjust according to the game.

Anyway this will still do us good, cause any of their players stand out, it would very easy to blend into our system, like Schuurs and even Buongiorno might be a better fit than Baschirotto.

One last thing Retegui deserves to play at a better club, either way Mancini is really good at spotting this dude, but he won't get too much scoring chances the way his team plays around him, but I guess he can pick up a thing or two to get more all rounded at Geona.

P.S. We have enhanced our gameplay this year, and having a lot more varieties to it too.
Last edited: