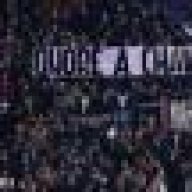 La Grande Inter
La Grande Inter
Joined

Aug 9, 2004
Messages

21,375
Likes

50


10 years of FIF
ciocare79 said:

oh so whats the reason you lost then? we cheat? its italy's fault you cant score?
I think the ref may of made a mistake but that doesnt indicate that I think Italy cheated, and what do you mean Italy's fault?
It's Funny How the aussies are complaining that Grosso dived, yet dont mention the fake red materazzi got
Whats also funny is theres actually only
one
aussie this board who'll actually complain about Grosso (Pabs
) however the rest of us would say 9/10 players would fall down and rightly so, its then up to the ref to be fooled or not.