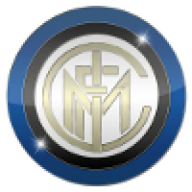 Joined

Jun 7, 2011
Messages

1,515
Likes

91


10 years of FIF
Huh?

Most people here are worried about his defending, then I don't know which fullbacks you are comparing him with. Of all the FBs we could have gotten I would say only Henrichs and Aurier are better defensively than him, he's on par with Sidibe, definitely better than Ricardo Pereira and specially Conti.

What worries me it's his passing, it's pretty average. He's also the best with the ball at his feet of all the ones we had any chance at getting.


Also you guys have mentioned his appearance like a thousand times. I don't see how he's handsome at all, though I'm not the best judge of men's appearance, so I asked my girlfriend and my sister who both agree. Must be a exotic thing in Europe, here in Latin America like half the male population looks like him and he would be considered pretty average.