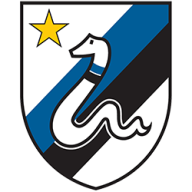 La Grande Inter
La Grande Inter
Joined

Jan 17, 2005
Messages

28,985
Likes

7,461


10 years of FIF

Nostradamus
What are you talking about? Dortmund were battling to avoid relegation and on a terrible financial state when they hired Klopp. He literally built Dortmund from scratch with a laughable budget.
Well, partly true. From scratch assumes that the team was dismantled and Klopp had to come up with a new roster. That wasn't the case. Their finances on the other hand were a mess, that's obvious.
Dortmund were Cup runners up (okay, easy run but still), they had a decent squad, it's not as if their
football
foundations were as bad as the table suggests. There wasn't a massive overhaul, it was very gradual. Sure, their finances were a mess. They were genuinely midtable due to restricted finances, yet they were still spending decent amounts compared with their peers. They were making bad deals, but they also made a lot of those when Klopp was there. They were never big spenders but they were prudent and it's typical of Klopp to have a say in transfers and they're usually spot on. And even if Mourinho was given the same free rein, he'd not be as good at it.
Klopp did change most of the team by the time he had to win, that's a given. That's also what Mourinho has to do. Almost none of those shitters are CL calibre players. Zaniolo is ruined by injuries, Spinazzola is hospitalized and then there's just Pellegrini. Arguably Rui Patricio, but he has to learn the language as well. It's not just a player card that plays, it's a human being.
At Liverpool the situation was much different than both Dortmund and Roma.
The reason why Dortmund was in a better situation than Roma is now is based on how football is. You need more money, back then good players would join teams more easily, now (2010s) they want the team to be in the Champions League, until the late 2000s that was just a luxury they enjoyed, but not the catalyst unless it was between mid-tier league teams (PSV plays in CL, Ajax does not, player prefers move to PSV etc. Same player now doesn't even blink when those two clubs approach him). Also German football was far more fluid. Bayern wasn't in the position they are now, Schalke was awkward, Wolfsburg was a firework, Hamburg was inconsistent. There was an opening. In Italy now you have 5 established sides ahead of Roma and maybe 2 more on the same level with the same ambition. Roma can spend more, but they're bad spenders as we saw over the last 5-6 years. No matter the management. Monchi, Pinto with these guys...
Last edited: