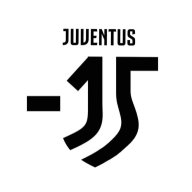 Joined

Feb 25, 2013
Messages

4,232
Likes

1,270

Honestly, I don't know what to say other than in my opinion we shouldn't even have to discuss the fact that Lautaro is not only a protagonist but is also fundamental for us.

I just want to understand how a player can score 15+ goals from a support role and not be a protagonist. And that's only the objective data, the numbers, he does WAY more than score,

how can anybody watch Inter play and say that Lautaro is a useless bystander in Inter's game

?

I don't think there is any point talking about this anymore lol. If what he does on the pitch isn't enough to make him a protagonist, I wonder how many protagonists there are in the teams and how the hell we managed to win the scudetto with all that useless bunch.

Let's

keep sh*tting on our good players and bigging up other teams

players
These are where you are wasting your time on. Why do some of you always pull things to two ridiculous bipolar in the discussion? What do you expect us to say, "wow wow Lautaro is the best striker in the world, he is perfect and doesn't need to improve shit. GOAT already", like that?
No one is saying Lautaro is a useless bystander. No one is shitting on or hating Lautaro. Let's make it clear.
We just want Inter to improve in general, and Lautaro himself improves further, in particular. Because to me, unlike you, I expect more from him. Still only a 24yo and has a lot of time to learn. If he tries but can't have something, well, it's the time we should have to look elsewhere to strengthen the team more. We should not skip a squad-improver on the market just to turn Lautaro into an undisputed starter.