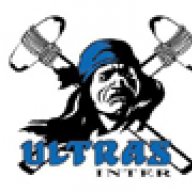 Joined

Mar 27, 2004
Messages

4,356
Likes

5

Forum Supporter

10 years of FIF
helal25 said:

i dont think many people here were actual inter fans then, maybe they were abit young when he came along.
believe it or not, but some ppl on this board have followed Inter for years, long before rona$do came along!
helal25 said:

But me and Frisko no deep down if he came back he would do great and all of a sudden you would all fall in love with him again. There is no doubt.
Dot put your money on it!
helal25 said:

Just seeing him in black and blue colours again would give me the warmest feeling.
and it will give me the creeps! :yuck: :yuck: