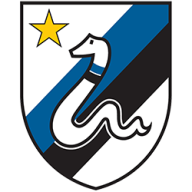 La Grande Inter
La Grande Inter
Joined

Jan 17, 2005
Messages

31,923
Likes

12,697


10 years of FIF

Nostradamus

Most Passionate Member
Yeah safe bet there. Bravo. I mean if football is treated as math or physics anyone could get a master innit. But it doesn't work that way, and how many years should it take any of you to understand that as football fans heck and especially an Inter fan? Seems like forever.

Ok so who would have thought we would make it this far (I'm talking the fucken CL final can you grasp the concept here that's the most prestigious event in history of the club football, that's the second most important event to the WC final to any football player ever you know..) with a bunch of other teams leftovers, old cunts and kindergarten babies who still live in their mum's basements? Who? Did you predict that? As you seem to be very "knowledgeable" like many other so called football veterans like browha the cunt or Mr I know all about it Brehme who never even seen de Brehme play live in his life.

People occasionally ask me why I just stopped caring about these parts of the internet, truth is football is more simple than you could ever imagined, it's not science or math, this place is like sports magazines who just want sell you for colourful images and some states and useless opinions of nobodies who count for nothing when the whistle is blown all trying somehow turn the game into somekinda science. Heck even making it relative to history subject has proven severely irrelevant, history doesnt count one bit to decide the final score of any fucken football match.

So if it's not science or history so why is everyone here talks like they have a master degree innit? You're all a bunch of cunts who never played professional football and all of a sudden you know what you're talking about? Well even 99% of professional footballers dont know what they're talking about when it comes to predicting in football and not because most of them has failed school for playing all day on the streets or for having lower iq in first place nop. Heck the real veterans of the game barely touched a football in their career as a matter of fact so what does that tell you? That football has no basic laws no limits and no fucken calculations.

Cunts like you who state the what is thought to be the obvious make this game boring and shitty. So I just watch games and whatever the fuck happens I try to enjoy the event and move on with life without having to worry about why or why not and what the fuck if or if not.

You can stick dat shit up you aussie butthole mate.

Love always.

Devious god of Inter fans worldwide.
I think we might win