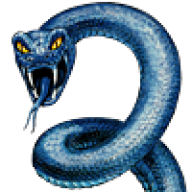 Joined

Oct 11, 2015
Messages

6,458
Likes

2,013
Favorite Player

Bastoni


His cunt of a face and body language get on my nerves, and that MISS, it was a typical Dzeko miss, lord jesus buddha candice swanepoel (best god out of the lot) was it a horrible one.

Having said that, I love how he's always on the offensive, wanting to receive the ball (even when he really shouldn't, the idiot) and has this urging need to create something. He also plays on a higher tempo than most of our players which is something we lack greatly and I appreciate massively. Notice how slow and unadventurous most of our passes are, especially around the centre? He breaks that mould and gets me on my feet. I still think he's a dumbass though and is only instinctively smart whereas if and when he uses his brain he fucks up quite a bit, such as when he overruns into opposition players like a retard (hate using this word).

Not to say he can't improve that part of his game, maturing and whatnot. He'll be a scary player if he does.