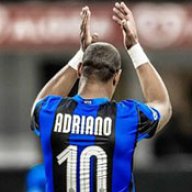 Joined

Aug 4, 2020
Messages

394
Likes

184
Favorite Player

Il Imperatore

? I'm not really sure what do you want me to elaborate, do you think players playing in the same position means they function the same? Then Gagliardini is the same as Brozovic?

Sensi was the one who instigated each attacking move from the back to move the ball out from the back, he was the one who took over the Brozovic role. He then makes the off ball movement by the end of the attacking phase to join the attack, it's quite impressive positionally really.

Vidal on the other hand sits further up front than Sensi at the start of the attack, but moves vertically less, and joins in the box less. He connects more transitional passes than move the ball forward from the back.

That is why it is fundamentally different to what Brozovic gives.

Oh and position wise, Brozo was a single pivot, even after Eriksen came in we seemed to have remained in that midfield shape.

I am not really saying Brozovic had a good game or not, it's just that it is a fundamentally flawed comparison and some days we would need Brozovic's talent in dictating play and exploiting flanks against teams that we would like to dominate through passes. This is something Vidal doesn't give but can be complementary with.

Perhaps we should stop viewing players as mutually exclusive and start looking at them additively to understand how they can function as a unit than individually.
When it comes to you, every comparison seems 'flawed'. I guess we can't compare players against each other anymore.