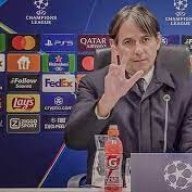 Part time Lazarus
La Grande Inter
Joined

Jun 8, 2005
Messages

26,593
Likes

3,675
Favorite Player

Inter1-0Wanda
Old username

browha



Forum Supporter

10 years of FIF
I know right, and to think he was essentially already on the plane to Seville or Monaco a few years ago, very thankful he stayed. I love our crocodile.

Also, I don't think 7 mil is unreasonable, it's definitely too much, but if you consider how much Inter has over payed players in recent years it's not that bad at all by comparison, so it could get done.
Consider that Sanchez is on 7 Mil a year and barely plays, and when he does he's ineffective most of the time, I'd say get rid of him and January and show our Brozo some recognition.
the problem is Sanchez benefitis from growth decree - his gross is comparable to Brozovic now. On 7m/seson, Brozovic will cost Inter 3.5m a year more than Sanchez
Andd there's no other countries out there AFAIK that would givie a similar growth decree.