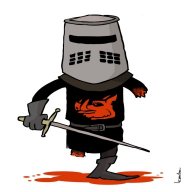 Joined

Jul 11, 2014
Messages

3,416
Likes

1,801
Favorite Player

#3, #4



Forum Supporter
I'd much rather your scenario than mine, but there's nothing to prevent what I said from happening. I wouldn't be saying this if he'll be getting 4M, but he's in no way earned a 6M salary. Not even on potential.

It can go two ways. He can become worth his salary, at which point we wouldn't afford to keep him on a raised pay, meaning we'll have paid for his potential only for him to be poached away when he becomes worth what we pay him.

Or he could stay more or less at his current level, which is admittedly not bad. Just not 6M-a-year good. And we'll have an overpaid entitled prick who is resented by fans and teammates alike, unless we become a team with a massive salary bill, Moratti-style. We know how that ended up.