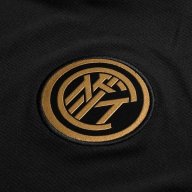 Joined

Dec 23, 2014
Messages

6,551
Likes

4,668


Forum Supporter
Those are made-up names.

I posted just above about hearing teens talking football. Just the other night I heard some Man Utd fan say he would rather have Greenwood than Mandzukic or Higuain

Fuck me. Worst part is that the guy was about 30. Doesn't even have the excuse of being a kid.

In a way it's a good thing that I'm noticing a definite increase in footballing interest in this god-forsaken country. Compared to 5-10 years ago there are tons of people walking around wearing football jerseys of various teams. You can often overhear dudes talking about CL in bars etc. But Jesus Christ are some of these cunts stupid.
It's even more entertaining when young player has a couple of good games and people go crazy on him. I recall, many people here wanted Weigl few seasons ago.