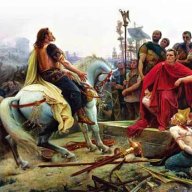 Joined

Nov 22, 2020
Messages

428
Likes

484
Favorite Player

Wesley Sneijder

Like we have a solid starting line up.

Keep D Vrij happy and hopefully he regains form. He wants his big final pay day. Be it from us or another team.

For me it's more who is our starting goalie. All other positions are same or stronger than last season.

Lukaku >>>>>>> Dzeko/Correa/Sanchez

The rest of our team didn't change. We got rid of some big wages for players who never played. Which is a positive. Sucks we had to pay Vidal to leave and potentially Sanchez.

Tho Rano, Vecino and Kolrov being out of here is nice.

Bench is at this point stronger as well with a few promising players who picked up.

Beggers can't be so choosy. We have no money and we have Lukaku on loan.
It's the sad truth, we are financially broken but I've seen lots of enthusiam thru our people at the last game with Monaco, especially for the newcomers.
Bellanova, Asllani, Lukaku and especially Onana have been supported at every ball touched from all the stadium, as demonstration of how much almost everybody knows the situation we are in.
Even if no big name will come during this mercato, I see a better team than the last year for all the reasons you posted up there.