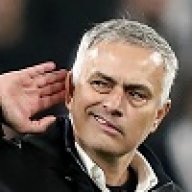 might be Deadpool
La Grande Inter
Joined

Mar 28, 2011
Messages

31,293
Likes

9,832
Favorite Player

Bea Arthur


10 years of FIF

Most Diverse Poster
How important were some of the transfers we made among starters - a solid 8/10, the only thing I'm not happy is that we couldn't get Vicario because we were afraid of not getting enough money for Onana. But that happens to every team, every mercato. There is a limited amount of players available for transfers every summer.

Also understanding that our finances are bad, saying this wasn't really a good mercato would be a lie.

OVERALL SCORE: 7/10. Some transfers I'm kinda against, but we got Pavard, Thuram, Frattesi and Carlos Augusto in the same window. (Still not totally sold on Frattesi and Thuram, but I'm willing to give them two full seasons to prove themselves)
We missed on some players that would've made us clearer favourites, I do not believe in Arna and Sanchez being good enough bench options for us to win a Scudetto, simply because other teams have some serious firepower up front as well (Napoli, Juve, Milan). Arna ain't Džeko, and Sanchez ain't 27 anymore.
There is still lots to do next summer and I'm kinda dreading who is going to be sold next, but let's first enjoy this season and maybe we are able to gather enough money to actually not need to sell any of our favourite players.

We can fight for the Scudetto, but a long run in CL again + Scudetto is not in the cards for us. We do need the money tho, so any financial plus we gain is going to determine what kind of summer 2024 we are going to have.