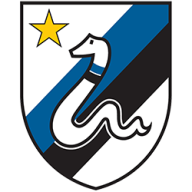 La Grande Inter
La Grande Inter
Joined

Jan 17, 2005
Messages

33,286
Likes

15,262


10 years of FIF

Nostradamus

Most Passionate Member
This is just some serious angle shooting.

Also, about the earlier post, why the plusvalenza requirement can't be FFP, why it can't be Oaktree? We don't know much about the Oaktree deal. There can be all kind of clauses there.
But how much plusvalenza do we need for the 2021-22 season, man?
It was over 80m from two big sales.
115m for Lukaku with a book value of 48m which makes us 67m, let's say 60-65m or whatever for convenience.
70m for Hakimi with a book value of 32m, so that's another 28m. Let's make it 20-25m.
We got a few millions for Politano's deal to Napoli. Let's say 5m.
Candreva was sold slightly north of his book value, so let's say break even.
So a minimum of 85m plusvalenza. And what did we spend?
Well, Correa doesn't get a full transfer until July 1st, so not much on him. 5m at most.
Dzeko with less than 2m transfer cost? So 1m capital hit for the 2 year deal at most?
Dumfries with a 15m transfer cost, less than 4m capital hit.
Hakan free transfer, let's say it gets 3-4m due to the signing costs.
Darmian was made official. Was like 3m, so around 1m capital hit.
We took a 7m hit on Joao Mario.
We took a 9m hit on Radja Nainggolan.
Not sure on the Vanheusden situation but let's add another 5m there.
Does Conte count? That'd be another 7m.
That's 40m capital hit with a lot of ifs. Putting us at a surplus of over 40m in capital gains.
Don't remember the annual amortization costs but we have added ticket revenue (compared to the 2020-21 season), we have added at least 15m from advancing from the CL group stage (could be 25m).
I'm just struggling to see what causes all this. The Oaktree loan as far as it's been reported just requires a steep interest payment.