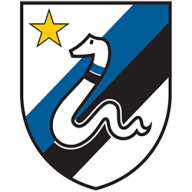 La Grande Inter
La Grande Inter
Joined

Jan 17, 2005
Messages

26,226
Likes

2,214


10 years of FIF

Most Serious Member

Most Stubborn Poster
Who do you think was the worst James Bond actor of the ones you've seen?
Pierce Brosnan had the face and style for James Bond but not the talent imo. I liked him, maybe because the franchise evolved with him (also entered the video games arena with the best N64 game ever), but looking back he's probably the worst
actor
to reprise the role, but was lucky that the films grew in budget during his time.
Timothy Dalton was the best Bond imo, but in terms of actors I suppose Roger Moore (like Dalton, a victim of bad directorship and perhaps low budget or bad allocation) and Sean Connery (the original) are more talented.
I hope they pick Henry Cavill next, with Tom Hardy as the alternative.