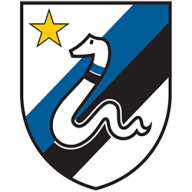 La Grande Inter
La Grande Inter
Joined

Jan 17, 2005
Messages

25,960
Likes

1,623


10 years of FIF

Most Serious Member

Most Stubborn Poster
Who are the greatest vocalists of your country/language?
From male vocalists, we've been blessed with a lot of choices but it's up to genres and not that many transcended into the global scene as much.
From female vocalists on the other hand, we've been extremely lucky to have a list that includes:
Maria Callas
, one of the most unique sopranos, La Divina as she was called:
The celestial voice of
Nana Mouskouri:
And we share Luxembourg's 1972 Eurovision winner
Vicky Leandros
with the Germans, here in a duet of a classic modern Greek song with Nana:
There is a number of other great female singers of course with great domestic success across all genres but I think these three stand out, along with the great
Elena Souliotis, Savina Yiannatou
and
Agnes Baltsa
who unfortunately are not as appreciated in Greece as they should be.
Nana is my favorite of them all, even if Callas is by far the #1. I cannot imagine a human being not liking Nana's music but I get that many may be turned off by the operatic music of Callas, Souliotis etc.
And I just love this performance here: