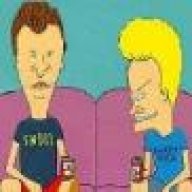 La Grande Inter
La Grande Inter
Joined

Mar 12, 2005
Messages

15,145
Likes

873
Favorite Player

Barella


10 years of FIF
I'm Colombian .. and Inter fan of course, I'm so shocked about this transfer of Rivas to Inter...because we knew he had offers from clubs from Germany and Spain, but not a clue about inter, but this is great !!!

I can tell you about Rivas that he played the last 6 months in River Plate, is really really fast for a defender his size (like the article says, pretty much like A. Perea form Atl. Madrid) he is a tough defender, you wont get past him easily, believe me ... Let me tell you one thing; the transfer from Colombian Football to River was also very quick, and River Fans didn't know who Rivas was. But in the first match he played, at the end of the game they were already chanting his name!! something like 'negro, negro!!' which means 'black , black'

but not offending him, but in a cool way.

Anyway, i think one thing he has to improve is his positioning, its not really good.

It is true that in the final games of last season he was benched, but it was because he had a minor injury ... He play center back, he's right footed. He played a game or 2 as a RB (definitely not his natural position)

IMO i think he is a good investment, he is not really expensive and might prove some people wrong.
Thanks for the info!