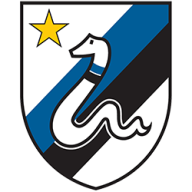 La Grande Inter
La Grande Inter
Joined

Jan 17, 2005
Messages

29,910
Likes

9,496


10 years of FIF

Nostradamus
The point is the STADIUM. Not its seats, its facilities, its shops, the people that show up and so on.
You can improve the seating arrangement, you can create better facilities, you can modernize everything, make the grass deteriorate slower, you can put more shops and make better tours... but you cannot recreate this stadium fundamentally! It's simply the best.
The new Wembley for example is an excellent stadium, great seats and so on. But it doesn't offer a great football atmosphere, at least compared to other similarly rated stadiums (
https://www.worldstadiumdatabase.com/list-of-uefa-category-4-stadiums.htm
). It's similar to the Olimpico of Rome but just more modern. The lack of a track is barely noticeable when you compare the two in terms of atmosphere production.
Call it sentimental or whatever, but it's simply the truth. The San Siro is one of the few large football stadiums with a heart beat and characters. Most new ones are just bricks & concrete, seem soulless and their main attraction is everything other than the sporting aspects.