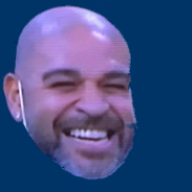 Joined

Mar 20, 2007
Messages

9,268
Likes

2,492
Favorite Player

Hakimi



10 years of FIF
MILANO'S MAYOR INSISTS PROJECT FOR MILAN AND INTER'S NEW STADIUM GOES AHEAD​

Milan's Mayor Beppe Sala insists Inter and Milan are fully committed to a project for a new stadium in the area of San Siro, publishing a document signed by representatives of both clubs last week.
La Gazzetta dello Sport reported this morning that the project that had been presented at the end of 2021 was no longer valid due to bureaucratic issues and protests from residents and environmentalists. That led Sala to induct a public debate over the matter which apparently convinced the Milanese sides to pull out of the project.
However, Sala has denied the report publishing a document signed by Inter and Milan where the representatives of the two clubs insist that they are keen on continuing the project.

The document posted by Sala on Instagram reads: '"We inform you that we are preparing the dossier of the project that the coordinator of the public debate will use to conduct it."

"As you can see from the image, the two clubs confirmed last week that they are preparing the documents for the public debate. Last week, not months ago," wrote Sala.

"Nothing has happened since I received this letter. Today, La Gazzetta dello Sport published a scoop regarding Milan and Inter's intention to build the stadium somewhere else.

"Now, or La Gazzetta dello Sport are looking for a good title, or the clubs are telling me something different (and they write it too). Having an official document in my hands, I want to think about the first option.

"That being said, I want to tell everyone that the municipality has many other things to think about in this difficult moment."
Italian comedy show

PS: Did you notice the date on that letter?