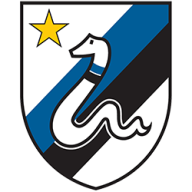 La Grande Inter
La Grande Inter
Joined

Jan 17, 2005
Messages

31,244
Likes

11,578


10 years of FIF

Nostradamus
but if Milan build their own stadium Meazza will still bi in the ownership of city not Inter...
I dont get how that can be better then splitting cost of stadium in half, and there will be game every 2 weeks
Because you can negotiate for something better.
For the time being both clubs are being squeezed by the council because there's no alternative.
Milan building their own stadium, especially outside of their jurisdiction, creates a problem for the council. Inter can very well say "I'll also leave". That leaves the city with a huge stadium draining resources and space.
We could also make an offer to purchase it (more complicated than that in Italy dealing with public property but let's leave it here). Why? Because the council will fear that we may also leave at some point and Milan won't be going back.
It's been a good run, but both us and Milan need to own our own stadium rather than share one.