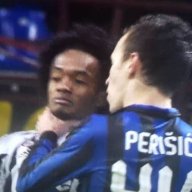 Administrator
Administrator
Joined

Jul 17, 2010
Messages

18,434
Likes

18,321



10 years of FIF

Forum Supporter
If anything, this means that there'll be almost nothing about new infrastructure in Italy.

Maybe Rome gets a new stadium and that's it.

The geography doesn't even make sense.. i hate these joint bids.

Netherlands and Belgium, fine
Switzerland and Austria, fine
UK and Ireland, fine

Poland and Ukraine, bit of a stretch
Italy and Turkey, quite ridiculous
It's absurd, but the reality is these competitions cost a ton of money to host and this is the easiest way to make them manageable.
Euro 2016 used 10 stadiums. Let's assume that they're going to need 5 stadiums in Italy to host this tournament.
San Siro - obviously
Olimpico - obviously
Everything after that becomes hairy.
Napoli's stadium is a dump and doesn't deserve to host a match, but the only other options in the south are Bari and Palermo. Are you really going to make fans travel to Bari?
Florence is a no-brainer for me.
Then you have to choose between Juventus' stadium, Bologna's, or Genoa's. I imagine they give the nod to Juventus because it's newer?