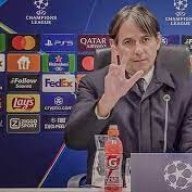 Part time Lazarus
La Grande Inter
Joined

Jun 8, 2005
Messages

26,928
Likes

4,234
Favorite Player

Inter1-0Wanda
Old username

browha



Forum Supporter

10 years of FIF
So, we've got an interesting group.

Borussia Dortmund, Liverpool, Rosenberg.


Any side that can home grow Gotze scares me.

Liverpool for that season are probably one of the weaker (imho) youth teams they've had in recent times.

Dont know shit about Rosenberg.



From ourside, its a bit hard to judge.

Del Piero people will know, Bocar (iirc), Benassi, Terrani, MBaye (should be there) - perhaps even Ivisca, Ntow, Garritano... Bandini should be there, Pasa...

Defense looks pretty weak though (to me, at least I dont really know much about any of our defenders, they've never been called up to the first team/etc).

Reasonable chance that Tassi might play, too.