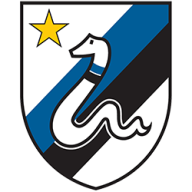 La Grande Inter
La Grande Inter
Joined

Jan 17, 2005
Messages

31,884
Likes

12,659


10 years of FIF

Nostradamus

Most Passionate Member
Sure he's had a bit of a dip in form but you guys are being extremely harsh and unfair
It's an internet football forum, what did you expect?
People assume that everything must always go right. It's as if they never kicked an empty plastic bottle, let alone an actual football.
Player misses a pass. Oh "he sucks".
Player doesn't connect well to a shot. "He sucks".
Player doesn't convert every single shot he takes, no matter where he is or how he ended up in a shooting situation in the first place. "He sucks".
Meanwhile, player scores by accident. "He's in form"