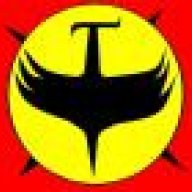 Joined

Jul 14, 2005
Messages

7,869
Likes

62
Favorite Player

4 & 10



10 years of FIF
I just finished with reading of interesting article about super talented 16 yrs old Atacking midlefilder/winger from Hajduk Split's footbal school and I tought that would be interesting to share it.
Boy is family project just like his sister Blanka Vlašić (injuries stoped her for a while) but we all know what she is is athletic world. Their father Joško is some super trainer who managed to build world champion in Blanka and last 7-8 years he's doing the same with a kid.
Kid is the best under 16 years old player in Croatia and he beats kadets of Dinamo Zagreb (Kovačić and Modrić's school) on regular basis. In last two weeks he decided two derby games with 4 goals (wins against Dinamo 2-0 and Lokomotiva (2-1).
His father, who is expert for phisical preparation said that kid is motoric beast from his year 1 and that he have all what is needed to succed on highest level. It would be nice that Thohir's guys take a look.
Most interesting part of interview was when father explained how he practiced motoric exercises with him when boy was just 3 years old. He would jump from 2 meters heigth and continue to run in maximum sprint without stoping. After that he decided that boy will be footbal player.
http://www.jutarnji.hr/nogometni-pr...la-moze-postati-igrac-za-barcelonu--/1142387/