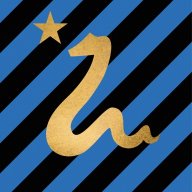 Joined

Dec 13, 2017
Messages

3,258
Likes

2,908
Favorite Player

Don't have one.

Join us Paulo, and together we can rule Serie A!
It is the only way... as long as you accept reasonable wages and remain injury free.
As long as he promises he will not get injured, it will all be fine.

Dybala, correa, dzeko, lautaro. If we have this attack next year I will bet my house, dzeko and lautaro will again play most games together, you know coz they are actual human beings and not structures made of glass, and people will again cry how unlucky we are or how dzeko ruins lautaro flow or vice versa.
For me, dybala is only acceptable if we get rid of correa, or we actually get a striker that can reach 20 plus goals in a season, someone like lukaku.
Everything else is piling onto already fucked up liability in attack.