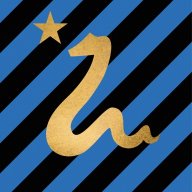 Joined

Dec 13, 2017
Messages

2,513
Likes

1,609
Favorite Player

Don't have one.

I am not "anti-Inzaghi", thats too strong a term. I find Inzaghi a likeable guy, who has done well for Lazio.

I just don't think he is Inter's level. I hope I am proven wrong. But this coaching change feels the equivalent of replacing Hakimi with D'Ambrosio. I like & respect D'Ambrosio, but he is not Inter starting material.
Yeah, maybe tactically he isn't behind conte that much, but I think people are in for a rude awakening about his staff. Conte had absolute machinery behind him, highly doubt inzaghi staff is nowhere near that level.
A concrete example of that: I predict a lot more injuries next season, like a lot more, compared to this season.