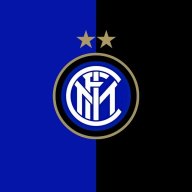 Joined

Dec 21, 2015
Messages

13,792
Likes

7,624
Favorite Player

Wes, Eriksen


Best Football Poster
I dont follow Petraci that much so could you elaborate why you dont want him? Roma is 5th but it is expectable, as their net spent, since Petraci took over, is 20m or something. They got as much as they were willing to pay.

He did not make disastrous signings aka Mario 45m Gabi 35m... did he?
1) He gave a raise (5m net plus 1m bonus) to 33 year old Dzeko in order to keep him at the club when Roma clearly couldn't afford it.
2) He got Spinazzola for 30m. I get it was a plusvalenza deal but it looked silly from the start and now it's impossible for them to offload him.
3) He's very close to Conte so we would basically hand over the strategy to Antonio.
Petrachi didn't have a big budget and he was tasked to clear the mess Monchi left behind but I can't say I was impressed with what he did. He made some decent deals (Veretout, Mancini and the two EPL guys), not sure if there was a real winner in Manolas-Diawara swap as they have both disappointed. So far I haven't seen something to get impressed from his job. Like I have said before, if Ausilio is gone I want an upgrade and I don't see Petrachi as one.