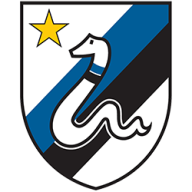 La Grande Inter
La Grande Inter
Joined

Jan 17, 2005
Messages

33,231
Likes

15,199


10 years of FIF

Nostradamus

Most Passionate Member
Im confused. Brozovic is valued at 3.3 mil??
It's accounting. It's a depreciated valuation.
It means you buy the player at Year 1 at 20m and by Year x his value on the books is reduced(depreciated) to 3m. Has nothing to do with the quality of a player or what his transfer value is. Icardi's is 3,7m there. It basically means that every penny over that amount = profit in the income statement.