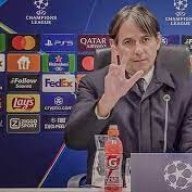 Part time Lazarus
La Grande Inter
Joined

Jun 8, 2005
Messages

26,910
Likes

4,209
Favorite Player

Inter1-0Wanda
Old username

browha



Forum Supporter

10 years of FIF
Hopefully this will give people an idea of where our youth team stands, what expectations we have of players, and how people performed. Where to look for potential future stars, and also how we shape up for next season.
Di Gennaro
Expectations - 3/5
Final score - 5/5
A breakout season for the youth keeper, he was initially not expected to be the automatic first team starter, and instead, compete with Andrea Sala for minutes. Di Gennaro instead has secured his place with some exceptional games, and looks set to follow Belec and Bardi with loans to Serie B sides for minutes next season.
Future
He needs to work on his handling a bit. With respect to reflexes, he's extremely good. His command of the area is also pretty good, but sometimes his handling/stopping can let him down and lead to unnecessary rebounds.
Andrea Sala
Expectations - 3/5
Final score - 1/5
Brought in on loan to compete with Di Gennaro for a first team spot, a series of mistakes have left him completely out of pecking for the first team place. He looks insecure, off confidence, and simply not very good. Such was his fall from grace that Dalle Vella was considered in his place for the Primavera Final.
Future
He will be going back out to his parent club, with his loan not being finalized.
Rodrigo Alborno
Expectations - 5/5
Final score - 3/5
Alborno arrived at Inter under a huge banner, and a large reputation. He has, sadly, failed to deliver on that. The younger Ibrahim MBaye very quickly took the left back spot for himself, whilst leaving Alborno often on the bench, or playing as the reserve right back /left winger. Alborno has done well, though, its no fault on him, but rather, a success of MBaye. A year of adaptation to Inter and Italy, and he seems to be quite a large Inter fan as well, certainly one to keep your eyes on.
Future
Most likely a loan next season to a Serie B side, he needs playing time. MBaye is not only over a year younger, but also better defensively, Alborno needs to define his role a bit more.
Andrea Bandini
Expectations - 2/5
Final score - 2/5
Andrea Bandini is one for next season's Primavera. He has been on the bench alot, and played a bit, as he looks to be phased in as the first choice right back for next season. He's always looked at least okay when playing.
Future
Next season will be crucial. It will be when he stakes his claim for being in the Primavera starting line up, and could make or break him.
Matteo Bianchetti
Expectations - 4/5
Final score - 3/5
Bianchetti was quite highly rated, after his call up to the first team training camp at the start of the season. He's not really staked his starting line up claim as well as he would have liked, but has looked pretty solid when playing (Even in big matches). He will probably be disappointed with his season, but with Kysela and Spendlhofer looking like moving out on loan, Bianchetti might get his chance next season.
Future
Most likely a loan to help him develop, he needs to play consistently at this age. Perhaps, depending on the defensive capabilities of the Allievi, he might stay on in the Primavera.
Eugenio Giannetti
Expectations - 1/5
Final score - 1/5
Did not expect anything from this player. He duly delivered, with little if any game time.
Future
Possibly one for next season's Primavera, but more likely a loan to a mediocre side and nothing further, does not look particularly great for him
Marek Kysela
Expectations - 4/5
Final score - 4/5
Developing reasonably well at centre back, it would be premature to call him any kind of rock. He's done quite well (though has given away a penalty or two in his time) but needs to develop further. He's first choice centre back alongside Spendlhofer, but not the better of the pair in my opinion.
Future
Leaving Inter is certain, most likely on loan. He's too old for the Primavera in the coming season.
Ibrahima MBaye
Expectations - 2/5
Final score - 5/5
A real breakthrough season for MBaye, he was brought in to compete with Alborno for the left back spot and not only did he make it his own, the left back spot is being renamed the MBaye position because he claimed it so well. A year younger than everyone else in the Primavera, first team call ups loom for next season.
Future
Probably staying at Inter to play with the Primavera next season, he will also be expected to feature in a few first team games. He needs to learn to calm down though, he's quick to get involved in fights and easy to frustrate. See his red card in the NextGen final for example.
Marco Benassi
Expectations - 2/5
Final score - 2/5
He's looked solid whenever he has played, he's one for next season.
Future
A starter in next season's Primavera side.
Daniel Bessa
Expectations - 4/5
Final score - 5/5
Phenomenal season from Bessa. He consistently looked a class above the league matches he was playing in. For those in the know, people would have expected him to break through in such a manner, but to predict it would be quite so big, would have been much more difficult. A phenomenal season.
Future
Loan out to a Serie A or B side looks on the cards, but if not, he'll be in the first team squad.
Roberto Candido
Expectations -2/5
Final score - 1/5
Candido will be disappointed with his season. He hasn't played very much, and he's not in preparation for next season's Primavera.
Future
He could be a surprise player for the Primavera next season as he would still be eligible, but most likely, an exit from Inter
Joseph Duncan
Expectations - 2/5
Final score - 5/5
Another one of our stand out stars this summer, Duncan is a player not many people would have heard of at the start of the season. He's battled for his midfield place and his skillsets are far far greater than the 'midfield destroyer' people type cast him as. A great young player in the making.
Future
Loan to a decent side, or first team action for sure, next season will involve first team minutes for Duncan either way.
Gianmarco Falasca
Expectations - 2/5
Final score - 1/5
As Candido, another of our players who have not really contributed much to the season, he'll be disappointed with himself.
Future
An exit from Inter is most likely, perhaps a loan out.
Simone Pasa
Expectations - 2/5
Final score - 3/5
He's played pretty well in the few minutes he has had this season, he's definitely one to keep for next season's Primavera, as he is of the '94 class.
Future
Starting player for next season's Primavera
Simone Pecorini
Expectations - 3/5
Final score - 4/5
Cleverly converted by Stramaccioni to a right-back, he made the starting berth his own with some impressive defensive displays. Only ruined by his attack on a referee in the NextGen final, seeing him banned until the end of September.
Future
A loan to a Serie B club is almost certain, the ban will not have too much affect on his footballing development
Andrea Romano
Expectations - 3/5
Final score - 4/5
A decent season from the Primavera captain, he looked better than his partner Crisetig at most times. Used as a free roaming attacking midfielder at times, ranging to a playmaking midfielder, he has looked reasonably solid and has come on a long way.
Future
A loan to a serie B side, or co-ownership, is almost definitely on for Andrea.
Lorenzo Crisetig
Expectations - 5/5
Final score - 3/5
Perhaps a controversial view, I feel he's been quite disappointing. He's failed to take any games by the scruff of the neck, and he doesn't look as assured as one would expect in possession. Needs to work on staying calm under pressure and making the right decisions.
Future
A loan to Parma is almost certain, hopefully he can stake his claim but realistically he'll play very little next season.
Lukas Spendlhofer
Expectations - 3/5
Final score - 4/5
A player who really came into his own halfway through the season, he's looked quite solid at the back. A loan out will be on the cards, and will be crucial to see how he develops.
Future
Hopefully a loan where he can play a lot of first team action, he could go either way currently.
Francesco Forte
Expectations - 3/5
Final score - 4/5
Has looked fairly decent every time he's played, he's one for next season's Primavera again. Decent attacker, who has filled in as one of the subs when necessary, he's started a few games as well.
Future
still needs to develop an awful lot, this season wasnt bad for him. Hopefully next season he will be the starting striker along with Terrani, and as such, we can make a much better assessment.
Marko Livaja
Expectations - 4/5
Final score - 4/5
Livaja was brought in under a large move from Cesena, Inter fans have been anticipating him for a couple of seasons. He's played well as an inside forward, making good runs and getting into dangerous positions. However, his goalscoring ability is almost non existent. He's scored a couple of times, but fails to get into dangerous positions, and when he does, he's not very clinical. Is a good inside forward, but not a great striker.
Future
A loan out, or perhaps first team fringes next year, he needs to develop. If he can get a good goalscoring season in, that might make all the difference.
Samuele Longo
Expectations - 3/5
Final score - 5/5
The big break through in the second half of the season, he made up for a slow or even somewhat disappointing first half by truly dominating the second half. Rightfully awarded the best player of the Primavera Final 8, the hat trick against Milan sealed it. I rightly criticized him for his lack of clinical finishing earlier this season and he seems to have developed it a long way since then. Great striker in the mould of Milito, big things will be expected of him.
Future
He's going back to Genoa on loan, most likely a first team fringe there, hopefully he gets enough time to develop.
Giovanni Terrani
Expectations - 2/5
Final score - 3/5
Another player who is being moulded into the Primavera next season, he had a decent season this year. Next year will be a starter for the youth side, and it will be very interesting.
Future
Primavera first choice next season.
Jakob Vojtus
Expectations - 3/5
Final score - 1/5
A very disappointing season for Jakob, who has barely played despite being available for most of the season.
Future
An exit from Inter is almost certain
---------- Post added at 11:23 ---------- Previous post was at 10:28 ----------
Best Player:
Daniel Bessa
Best breakout player:
Ibrahim MBaye
Last edited: