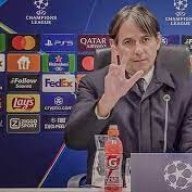 Part time Lazarus
La Grande Inter
Joined

Jun 8, 2005
Messages

26,500
Likes

3,520
Favorite Player

Inter1-0Wanda
Old username

browha



Forum Supporter

10 years of FIF
Hopefully this will give people an idea of where our youth team stands, what expectations we have of players, and how people performed. Where to look for potential future stars, and also how we shape up for next season.
Raffaele Dalle Vedove
Expectations - 3/5
Final score - 2/5
He played alot at the start of the season, but quickly lost his place - and hasn't retaken it since - to Di Gennaro after his return from injury. Future is unclear - expect a free release or a loan out next season.
Dawid Smug
Expectations - 4/5
Final Score - 1/5
Brought in under great fanfare, he has failed to impose himself in anything barring a couple of games (Coppa Italia for example). Very disappointing considering what we were hoping to see him achieve. I naively expect him to be an overage player for our Primavera next season, but more possibly he will be released.
Andrea Bandini
Expectations - 3/5
Final Score - 4/5
The Primavera captain - who has been at Inter since he was 9 - has been solid if unspectacular at RB for us this season. He's a decent act, and solid defensively - much like Pasa - but dont expect him to be the next Maicon. He has a reasonable shot, and stands to have some time at Inter, especially with his first team debut this year. A loan out is guaranteed next season.
Isaac Donkor
Expectations - 3/5
Final Score - 4/5
Donkor - a CB of class '95 - is a longer term shout for us. He comes in with no real competition at CB, and claimed it reasonably well. He features less and less towards the end of the season - presumably missing through a serious injury, though this is unclear - he is one of the stars of next year's Primavera almost certainly. One of the youngest first team debuts ever at Inter, as well, with his Europa League appearance. Expect great things from him next season.
Fabio Eugelfi
Expectations - 2/5
Final Score - 2/5
As one of the '95 kids, he is one to look out for next year. Barely played, and little chance to demonstrate his skills, he will either be released or important for next year. Which, is currently ambigious.
Marco Ferrara
Expectations - 2/5
Final Score - 3/5
I did not expect much from Ferrara - who started the year behind MBaye in the Primavera. But after the latter's temperment issues, he quickly found space. At LWB/LB/LW, he seems to be doing alright for himself. The kid who has been at Inter since he was 9 has also been an edge in on the first team quite a few times - albeit out of necessity rather than merit - but he should hopefully be on loan next year with the chance to develop his skills at a low Serie B team.
Davide Guglielmotti
Expectations - 1/5
Final Score - 1/5
Who? Is ultimately the only question to ask here. Anonymous player, who made little to no impact on the Primavera, and few appearances. One for being released I expect.
Leonardo Longo
Expectations - 2/5
Final Score - 1/5
One of only a very few number of players we brought in this season, Leonardo Longo seems an odd choice. On loan as a CB - though albeit '95 so perhaps he is for next year more than anything - he has not featured for us and I do not expect anything from him.
Giovanni Zaro
Expectations - 1/5
Final Score - 2/5
An anonymous player in the bottom of the list, he has occassionally been given chances to impose himself especially in the latter half of this season, and he's done reasonably in them. I still expect a release for him, but do not be too surprised if he is loaned out.
Gennaro Acampora
Expectations - 4/5
Final Score - 3.5/5
Acampora is an interesting case. He clearly has a lot of talent on the ball - indeed he looks silky and is easily in the same competition as Benassi/Tassi/Olsen - but he was plagued by one red card which took him out at a crucial time, and also a serious injury. He lacks end product - infact I believe he only has 1 assist to his name - but he clearly is a good midfielder in the making. With the right to purchase set at something like 300k, it is unclear if we will take up this option or not, but I do hope we do.
Gian Marco Gabbianelli
Expectations - 1/5
Final Score - 2/5
As summarizes this season perfectly, another one of many anonymous players for the youth team. He's been given a bit more time and space in the latter part of this season as injuries kick in, but nonetheless is unspectacular in the extreme. I would personally expect him to be released next year.
Patrick Olsen
Expectations - 4/5
Final Score - 4/5
Olsen has been a really class act for the Primavera this year, despite the oft-employed long-ball tactics he's capable of delivering alot more. Only not given a debut because of some utterly retarded economical reason, he's clearly one for the future. I look forward to his first team chances next year, if not on loan.
Simone Pasa
Expectations - 4/5
Final Score - 4.5/5
Pasa completes his conversion to a CB with several appearances for Inter first team this year - he really does have it all. He's not a spectacular CB - in the sense of Thiago Silva for example - but he is consistent and solid. Demonstrated this well in his two latter Serie A starts, where he was arguably MOTM in the first, and the 2nd or 3rd best player in the 2nd. A loan is almost certain for him this coming season.
Lorenzo Tassi
Expectations - 5/5
Final Score - 4/5
Tassi has been converted into a deep lying playmaker this season, and it is interesting to see him take up this role. He still lacks a lot of end product for me, and is quite far from the complete product, but we have to remember he is of the class '95 and will be a key player for the Primavera next year. One thing which makes it a bit less apparent is that his co-ownership is up this year, and we will have to spend 2-3m to sign him outright. It will probably happen, however. But I would have liked to have seen more contribution from him this year, he needs to impose himself better.
Niccolo Belloni
Expectations - 2/5
Final Score - 3.5/5
Belloni has done well in the latter stages of this season. He's not in the league of someone like Longo or Livaja, but he's a reasonably decent counter attacker and might have something to contribute in the long term. He needs to improve his goalscoring, and all-round play elements of his game, but there is a jewel under there somewhere. A loan next season is almost certain.
Matteo Colombi
Expectations - 3/5
Final Score - 3/5
Colombi is part of the typical "not quite great" youth strikers we have - of which we have many. He's contributed a few goals this season, but his strike rate is nowhere near high enough to be useful as a classic striker - which is what he tries to be. He needs a lot more work, and expect him to be loaned out next year.
Bocar Djumo
Expectations - 4/5
Final Score - 2/5
Djumo has been poor this season. Rarely played, rarely scoring, this is a disappointing year for the man Barca nearly signed in the summer. He needs a loan and some experience to even hope of continuing anything like a top end professional career.
Francesco Forte
Expectations - 3/5
Final Score - 3/5
Forte - as our other strikers - has had an unspectacular year. He's scored at various times, but doesnt have enough to him yet. As someone of the '93 year, and in co-ownership, I wouldnt be surprised if we let him go. At least, though, expect a loan.
Luca Garritano
Expectations - 4/5
Final Score - 3.5/5
Garritano has had a reasonable impact in the primavera this year, but doesnt come close to what Livaja/Longo achieved last year. He's clearly got talent, but is so far away from being ready yet. He needs a loanm, which will definitely happen next year.
Giovanni Terrani
Expectations - 1/5
Final Score - 2/5
Terrani has played a few games, scored a couple of goals, but again, summarizes nicely the anonymous youth sector strikers this year. Release almost inevitably.
Vicenzo Tommasone
Expectations - 1/5
Final Score - 1/5
A class of '95 striker for next year, he's barely played this year.
Lukas Spendlhofer
Expectations - 4/5
Final Score - 4/5
After his contractual issues, he was brought back into the fray and looks decent. He's scored a couple of goals for the youth team as well as making the defense look more solid, he deserves the first team chance he's had, and looks to grow next year.
Ibrahim MBaye
Expectations - 5/5
Final Score - 3.5/5
MBaye's youth season hasn't been great. He's had injury issues, as well as (I believe) two straight red cards. The temperment I've so often talked about seems to still be there, and he should not be happy with himself this season. Needs a loan.
Marco Benassi
Expectations - 4/5
Final Score - 3.5/5
Benassi's looked good for the Primavera, but has barely played in the last few months as he is fully integrated into the first team. He shores up the team nicely, but lacks overall final third impact still - though one can argue that's not his job. Needs a first team spot next year, or a loan.
- - - Updated - - -
I'll follow up with some stars for next year + expected formations.
Sergio Zanetti will be the coach, I believe, so that'll be interesting