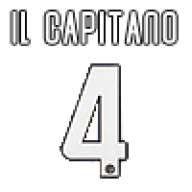 Administrator
Administrator
Joined

Mar 4, 2004
Messages

25,084
Likes

48



Forum Supporter

10 years of FIF

Most Important Member
I'm usually away on work trips Goddamnit -_-" I'd rather be sitting in my lazy couch at home, anyway of the week, twice on Sundays. It's gonna be a honeymoon this time though. See, I had to even wait for 6 months before I can take some time off work so stop breaking my balls.
Alex, we were gonna stay somewhere in Ramblas. Go to La Bocqueria and stuff. So I guess we should scupper the plans?
Do you think this is gonna continue on for a long time?