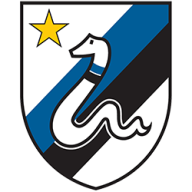 La Grande Inter
La Grande Inter
Joined

Jan 17, 2005
Messages

33,679
Likes

15,765


10 years of FIF

Nostradamus

Most Passionate Member
Nah, I get what he means.

Only problem is that Lukaku has no self awareness and his overall awareness is also poor.
So he's a big scary guy that yells at people for little to no reason, so they don't talk back to him and just lower their heads.

It takes a Brozovic or Barella kind of nutcase to talk back to such people.

And I get why Radja feels a connection to Lukaku's situation, also being himself an outsider in Belgium, he feels like it takes some sort of mental strength to achieve a solid career in football.