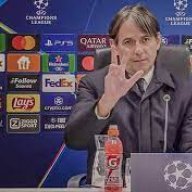 Part time Lazarus
La Grande Inter
Joined

Jun 8, 2005
Messages

25,133
Likes

1,065
Favorite Player

Inter1-0Wanda
Old username

browha



Forum Supporter

10 years of FIF
I'm aware of that. I'm just saying, you can bang on about context as much as you want, but no one has even come that close to it.Its not like we've got history where a striker scores 25-28 goals a season for two consecutive seasons in an 18 team league.

And, even so, its still an accomplishment to ACTUALLY do it. Inter was a much stronger side when we had Mourinho/Ibra/etc, and no one managed it then.

Vieri, Icardi, Ronaldo, Ibrahimovic, Eto'o, Milito, Adriano, etc, all didnt manage to do it.

I think, at the least, that deserves a well done. And yes, dont get me wrong, he's not as good as many of the players I've listed, but we should still appreciate his actual outcome at Inter.

Look at it like this - he put his transfer value up almost 50% despite being 2 years older, AND in tihe middle of a pandemic where values hve probably been cut on averagae 20-30%.
Last edited: