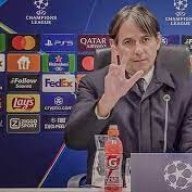 Part time Lazarus
La Grande Inter
Joined

Jun 8, 2005
Messages

26,834
Likes

4,100
Favorite Player

Inter1-0Wanda
Old username

browha



Forum Supporter

10 years of FIF
The strikers ur calling poor helped Inter reach the knockout stages in the CL with ease and are doing well in the scudetto. Dzeko even if he has been going through a rough patch goal wise never stops helping in the build up play or pressing if need be. The whole team is playing better especially with the addition of Hakan and Dzeko.

Lukakus problem has been performing in big games in cup competitions, until he can get over that hurdle he will maybe get anther league title in his career, that it.

I really dont understand this weight and fitness thing though, he goes to the UK and in a couple of months people [Garry Neville] are saying he looks like the Man UTD Lukaku, wtf?
Dzeko's hold up play, etc, is very useful, dont get me wrong, but we need goals from our strikers. We're doing well at the moment, imho, in spite of Lautaro and Dzeko, rather than because of.
You cant possibly look at this team and think its perfect and can't be improved - and if you were to improve it, where would you look atm? Surely not in CBs? Or our midfield? Even our WBs are looking good at the moment? So the obvious place is up front..
Lautaro was 0 goals in 25 shots in the CL group stages... Dzeko scored in 2 games out of 6..