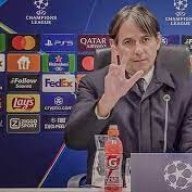 Part time Lazarus
La Grande Inter
Joined

Jun 8, 2005
Messages

26,495
Likes

3,512
Favorite Player

Inter1-0Wanda
Old username

browha



Forum Supporter

10 years of FIF
but you constanlty saying sttrikers do not score especialy dzeko blah blah blah. so do you have been or you racist or what. i mean guy plays here according to you should be supportive of players you have. that is a same b.s. i had at x.t. so i mean you racist or what .
Because Dzeko isnt scoring? Oct + Nov + Dec, Dzeko has played 12 league games and scored 3 goals, since the Juve match he's scored 1 goal in 9 games. That's simply not good enough for the GOALSCORING STRIKER of a team that wants to win the league.
Lautaro has improved since he hit a bit of shit form, but he's 7 in 12 - which is much better, but again, that's because of *just* hitting a rich vein of form in the last few games rather than consistency. And, still, 0 goals in 25 shots in the CL group stages.
Neither of our strikers have been in strong, consistent form this season, and for me across all areas of the team right now, that's the thing that needs improving most. Our wing backs are starting to actually function well, our midfield is decent (starters only), we've stopped being leaky at the back, and even Handa is coming in for less criticism.
Transfer of the season is Lukaku leaving. Hands down.
haha I'll give you that (for me from a financial perspective)